Meet Our Pastor - Reverend David Mantz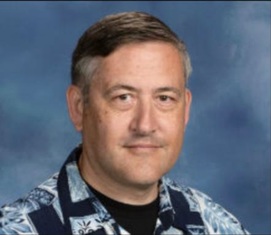 A little bit about myself and my background…
Overall, I've been greatly blessed to have such a wonderful, loving, and supportive family. As children, we were raised Lutheran and attended church regularly, due to the requirements of my parents. My family has always been close and we did all kinds of things together including family vacations and traditional Sunday afternoon car rides.
College was a time of freedom for me; of exploration and of testing the boundaries. I found them, and usually the hard way. I also discovered a personal need for God and Christian fellowship and that started a slow progression back to God. There was no radical conversion experience in my life.
Upon graduation from college in 1982, I began a 15 year career in "Corporate America" during which time I also earned an MBA in finance. I also began to attend church regularly. I became a committed Christian through my involvement in a young adults group which combined Christian Fellowship with Bible study, worship and prayer. I helped establish a program of World Missions and quickly became Chairman of my church's Missions Board. Through my running of the Boy Scout program in the area, I began building my experience in youth ministry and also ran a high adventure retreat program for our high school aged youth group.
In 1996, I began Seminary and then completed my MDIV degree in December of 1999, while working as an Assistant Pastor over the same four years. I was officially ordained a pastor on December 19th, 1999 in Massachusetts by both American Baptist and Baptist General Conference denominations.
​
In 1997, I married the Rev. Sandra B. Mantz and in December of 1998, God blessed us with our first child - Emily Marie. Then in June of 2000, we adopted Elizabeth Louise, and in May the following year, Wayne David. We moved to Watertown in June, 2016 with my appointment to the Watertown and Thomaston Methodist churches and Sandra's appointment to the Waterbury United Methodist church. We look forward to living, learning, and growing in both our church and our community and we invite you to join us on our journey!
​